Asakusa.
I'm staying in
Sakura Hostel
in the part of town called Asakusa. Asakusa's in the north eastern section of Tokyo known as 'Shitamachi' - literally 'down town', a name which has some of the connotations of 'East End' before it became trendy and gentrified. Shitamachi is the old heart of Tokyo, a bit rough around the edges but seeped in tradition. Asakusa is the centre of this and it hasn't changed a bit: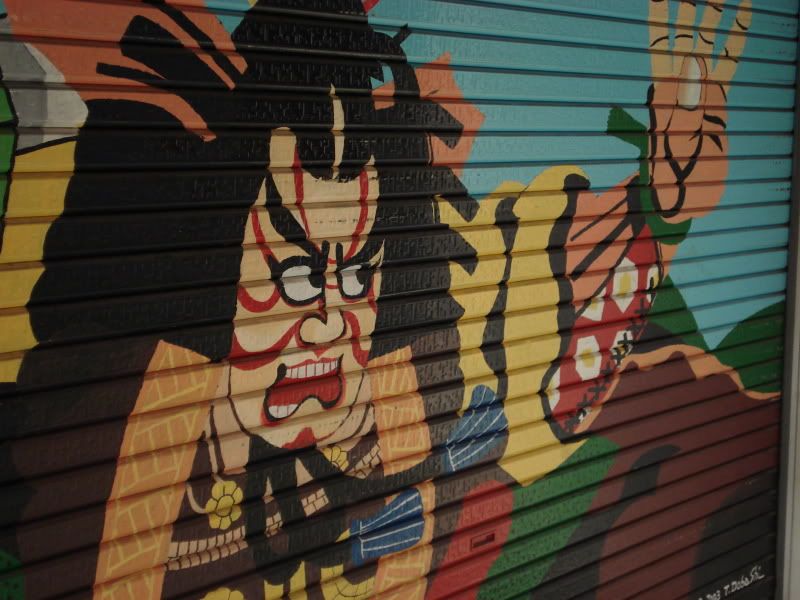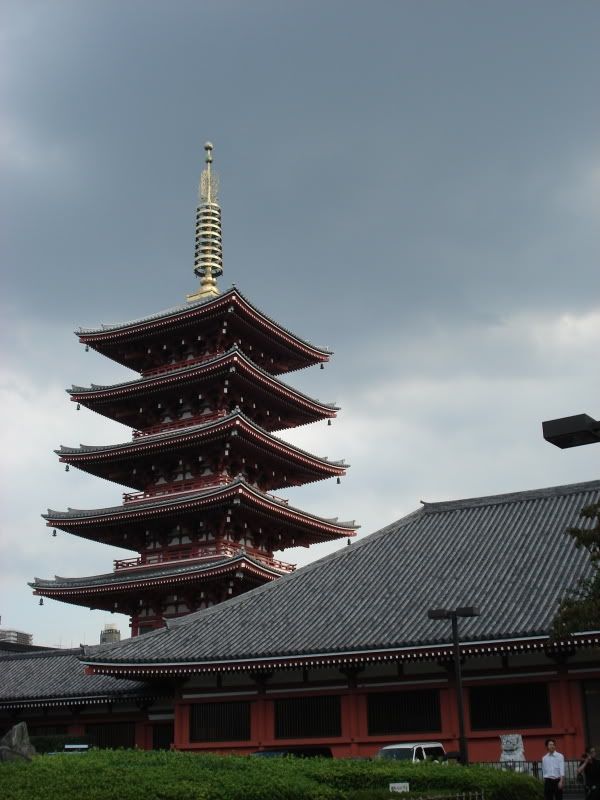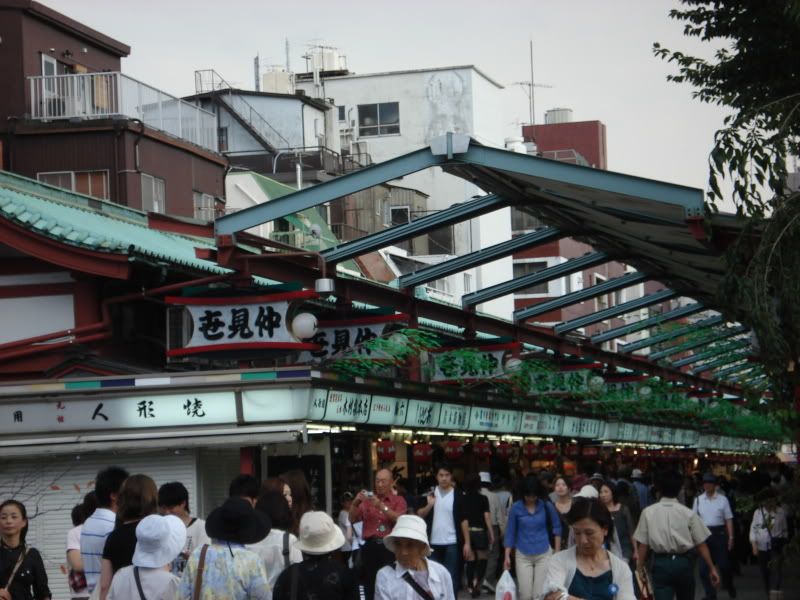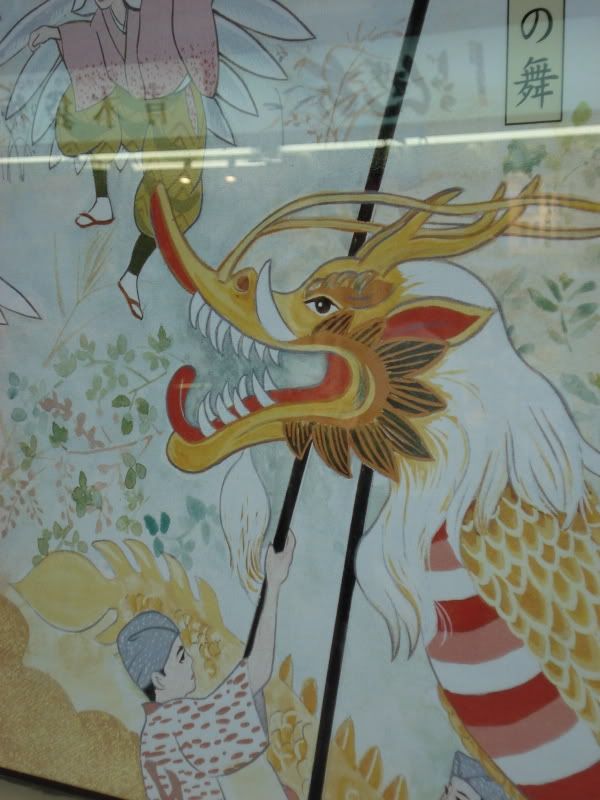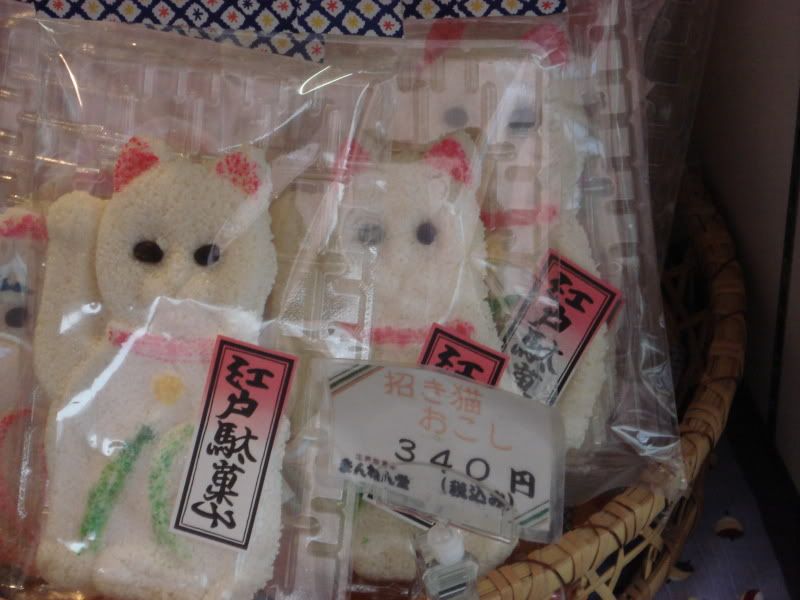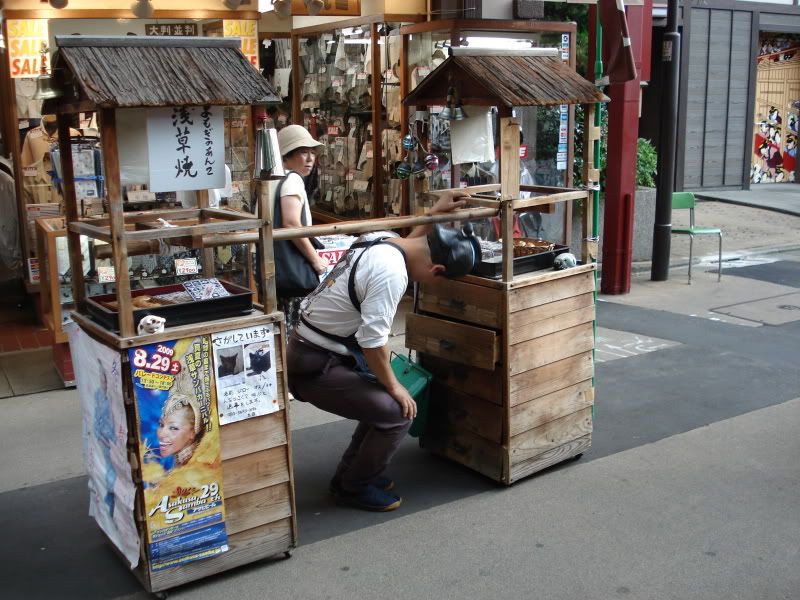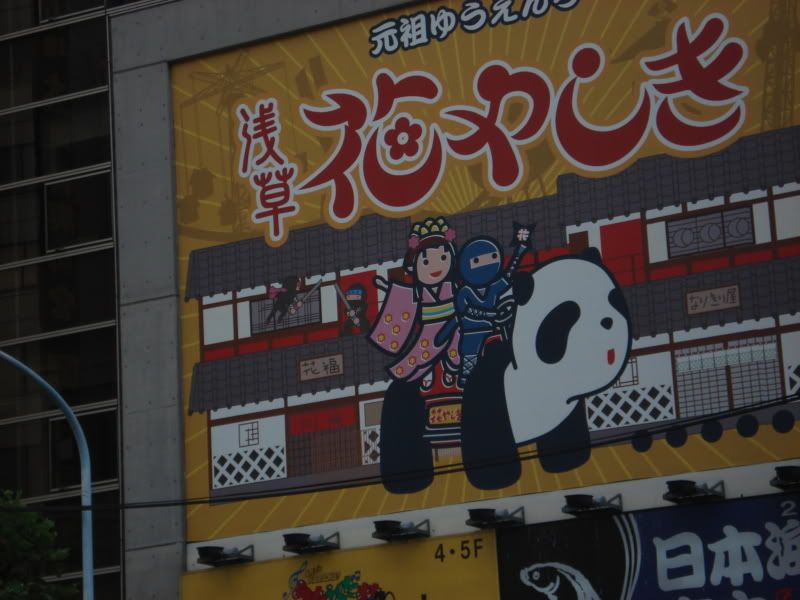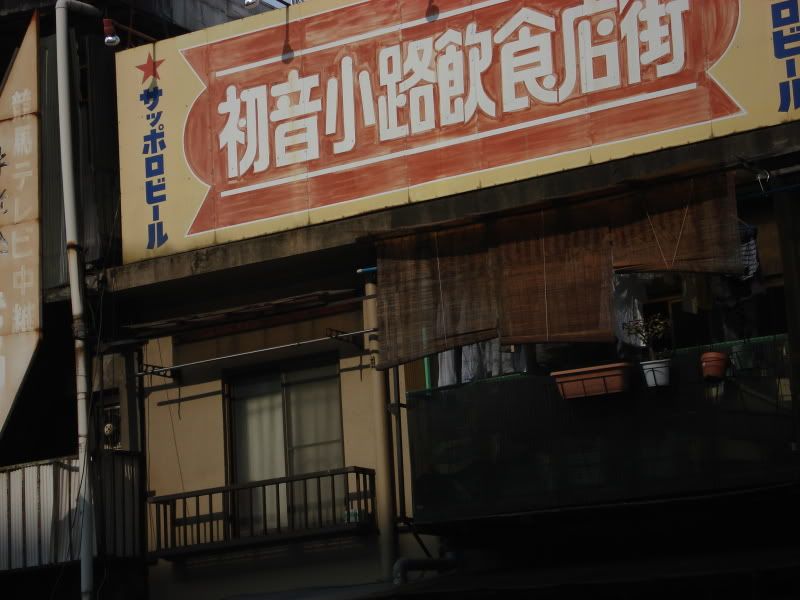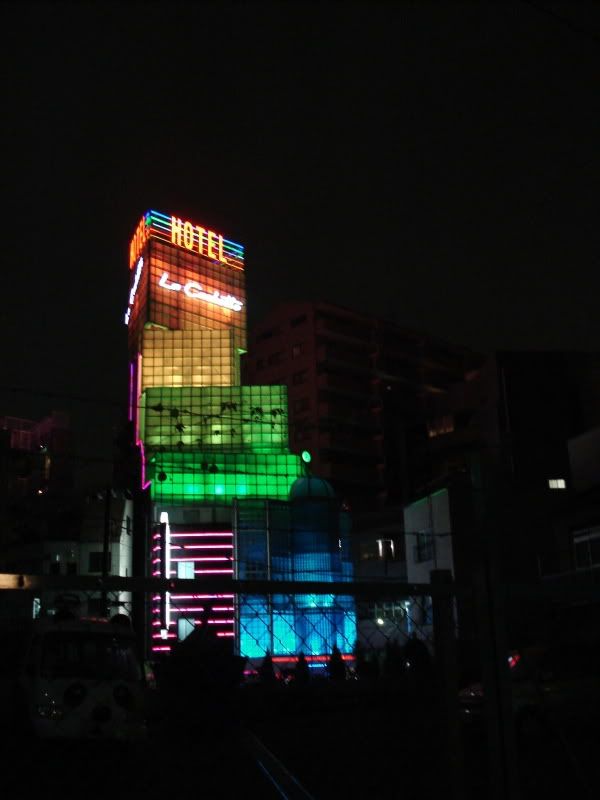 Notice anything? It's crass, kitsch and commercial. It's a fake. And that's it's authenticity. Asakusa has always been a fake, it has always been a plastic imitation of it's own past. Today it is home to tens of thousands of tourists flocking to see it's temples and shops, and sleeping in it's
dozens of cheap youth hostels
. In the 20s and 30s the people of Asakusa sneered at the tourists from Ginza - think Sloaneys with Hoxton pretensions, and before that people from all over the country came to pilgrimage at the
Kannon temple
, to partake in all the buying of noodles and prostitutes that were part of any decent pilgrimage.
I've stayed in the area in years past, but have only come to really appreciate it's charms since reading
The Scarlet Gang of Asakusa
, an underated Modernist classic by Japan's Nobel Prize winning, and deserving - his books are dissonant and beautiful - author
Kawabata Yasunari
. It's garish and great and I hope it never stops pretending.
In other news: I auditioned for a job modeling for
these guys
today. Or tonight rather, they wanted me at the studio at 21:00. I'll find out tomorrow if I'm in, and if I am, the fashion show's on the 10th and I think it pays 30,000円 which is about £200. I'm so fucking marketable. I'll let you know how it goes.
And otherwise here are some pictures I took today, enjoy!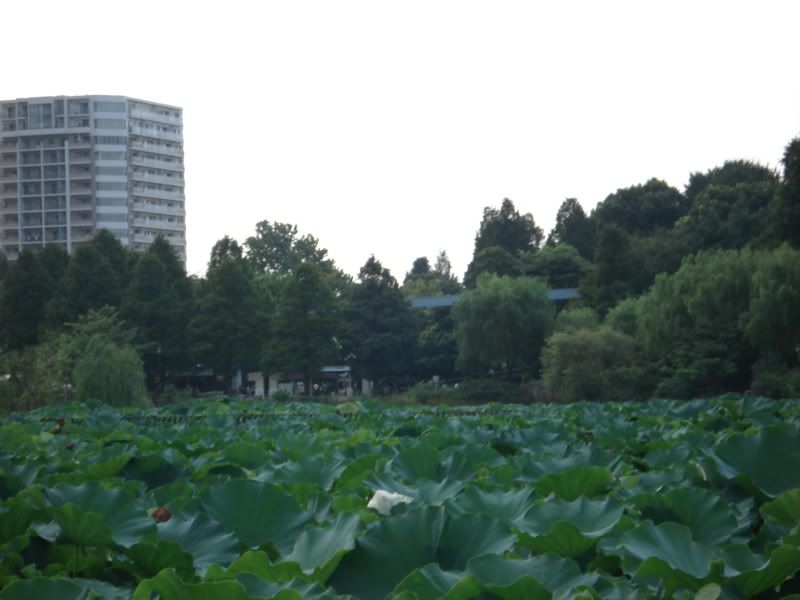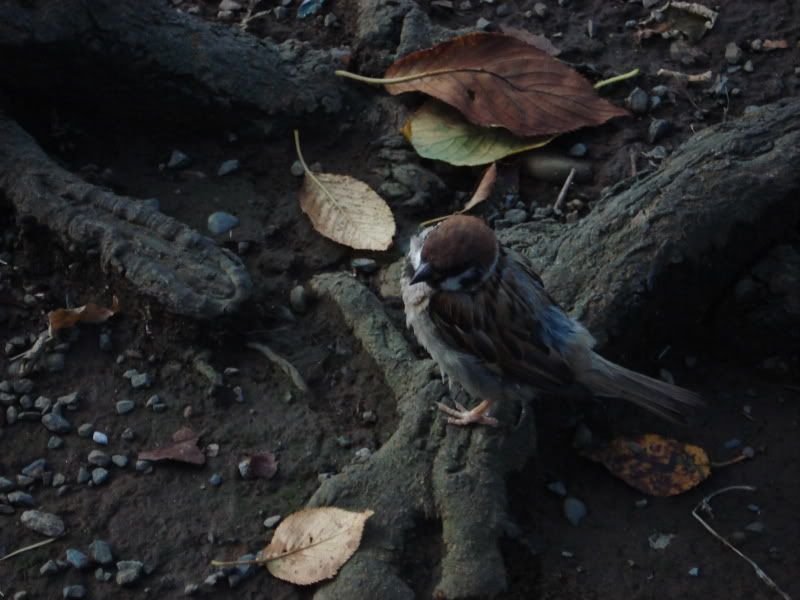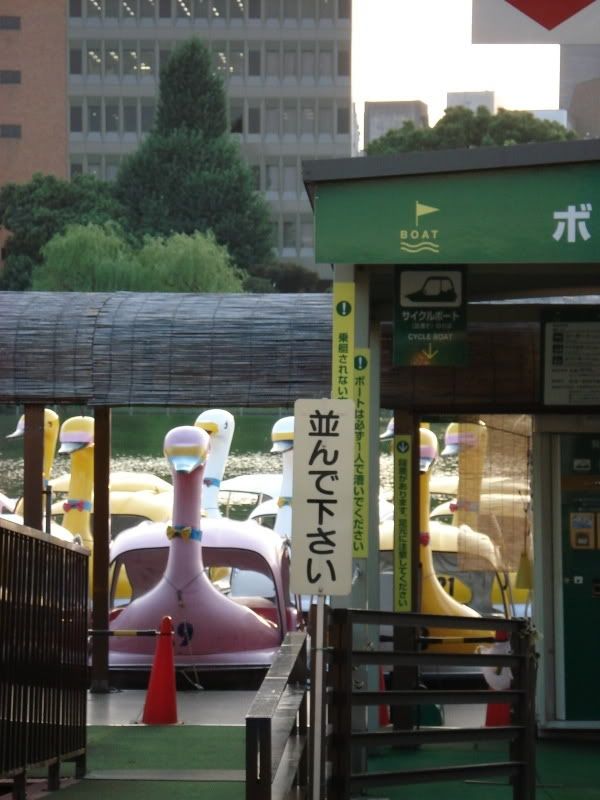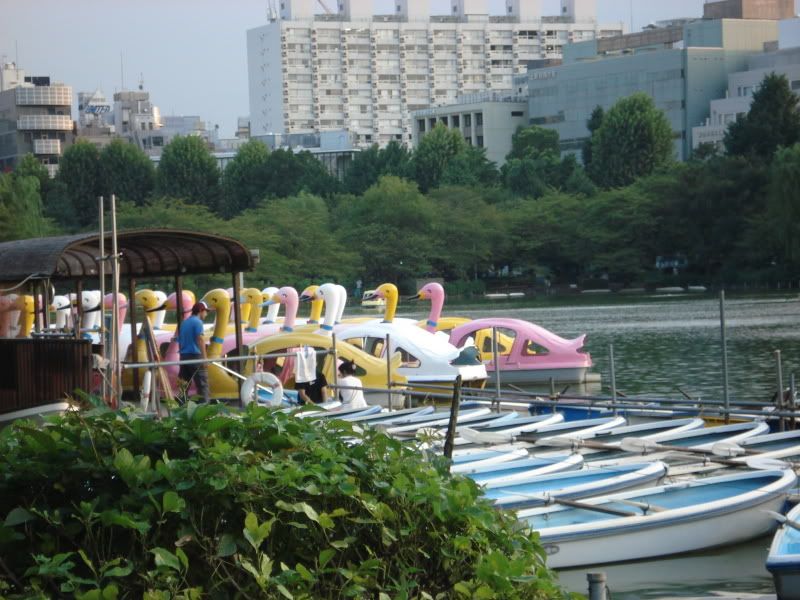 This is a picture of a picture of a cat: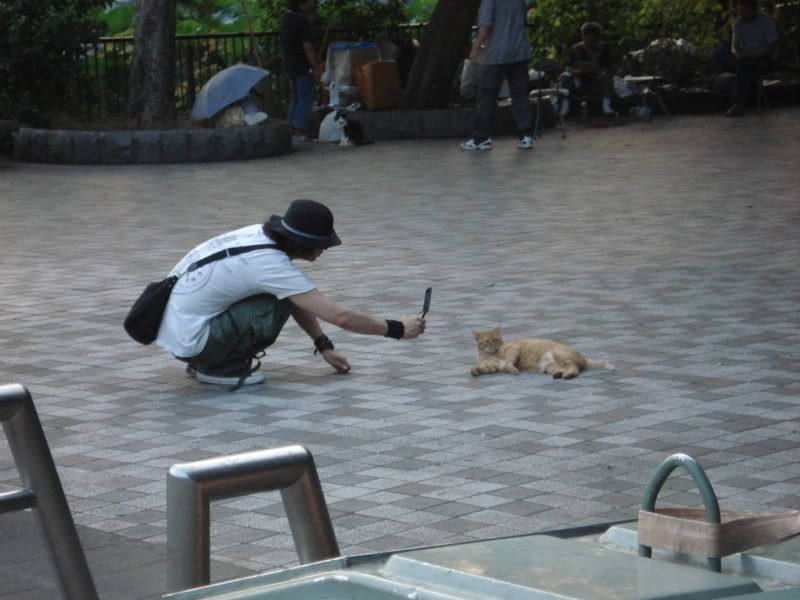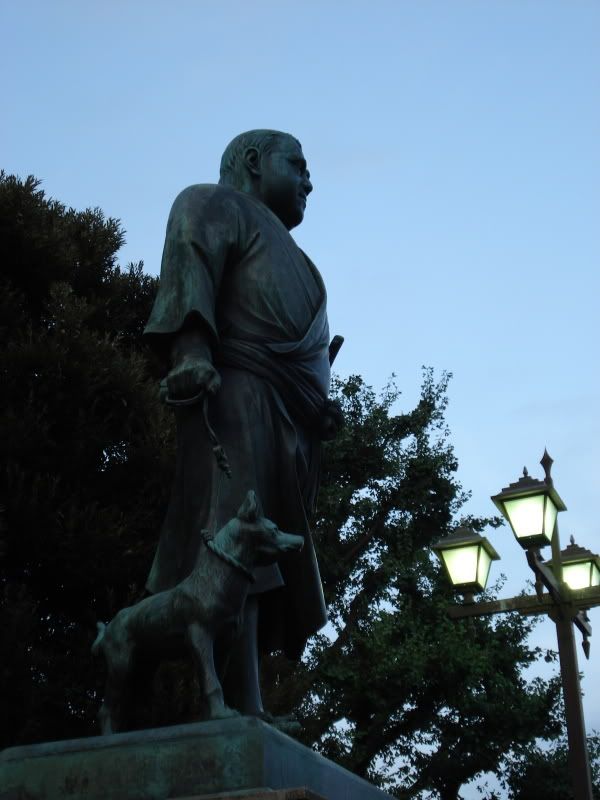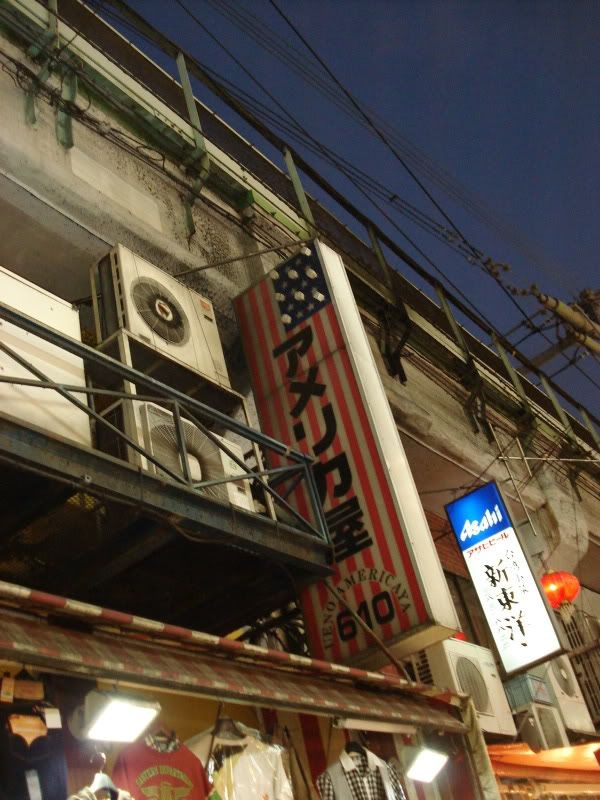 I don't really know what to make of this: Barack Obama and the ex-Prime Minister Taro Aso, and plastic machine guns?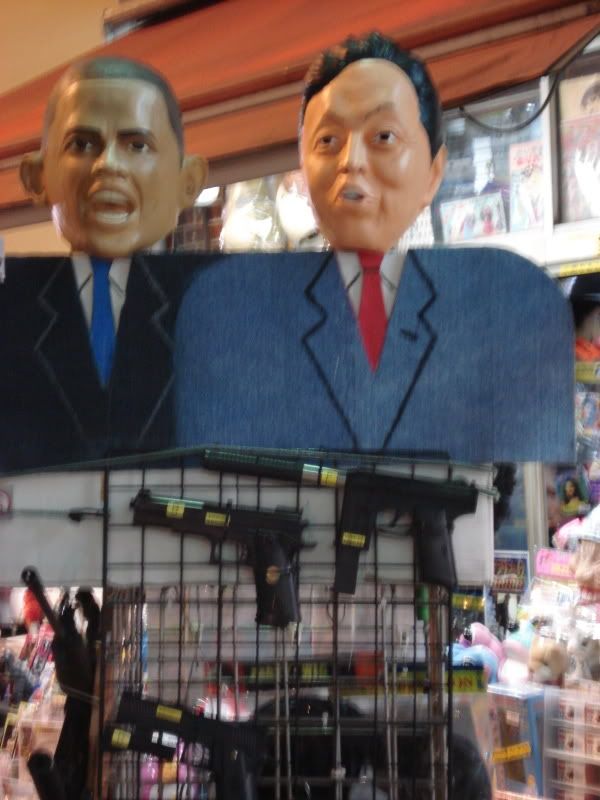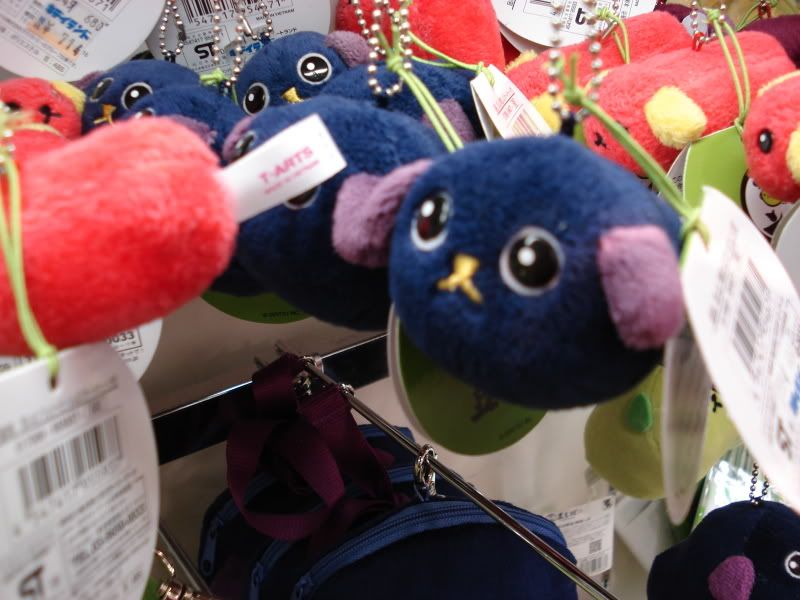 Enjoy~
xxx