Kawabata's following me. It's definitely not coming from my side, the winner of the 1968 Nobel Prize, slightly dead in 1972, has been writing books about places I'm going. Creepy.
First there's the
The Scarlet Gang of Asakusa
, about where I stayed in Tokyo, then there's
The Old Capital
about my new city. It's uncanny. Anway, read them both because one's a jazzy romp and the other's a moving ode to a fading era and city as it stood before.
I am going to be studying at Doshisha University for the next year. I am staying at Hawaii House. The University is to the north of Kyoto's Imperial Palace, and my accommodation is too the East.
I felt I needed some sort of "I'm here!" post, but need to combine that with impressions and my doings of the last few days. I might as well start with smiley pictures.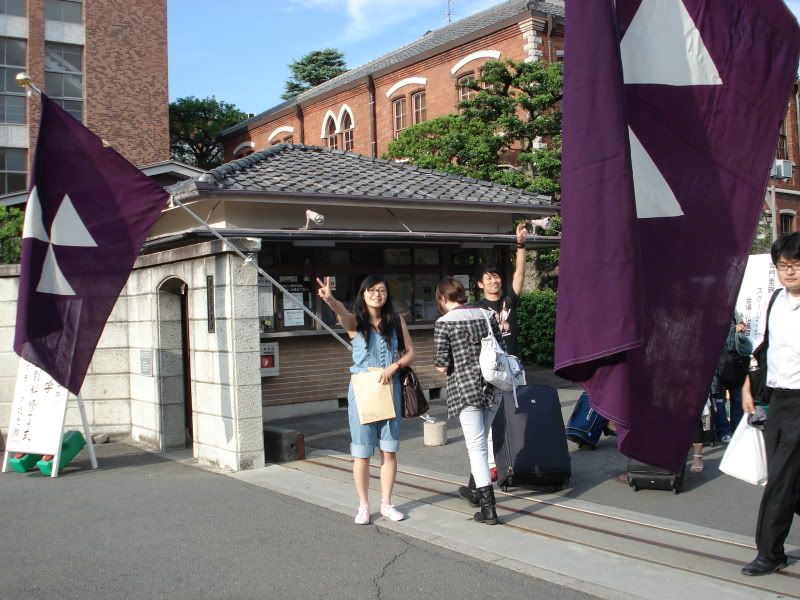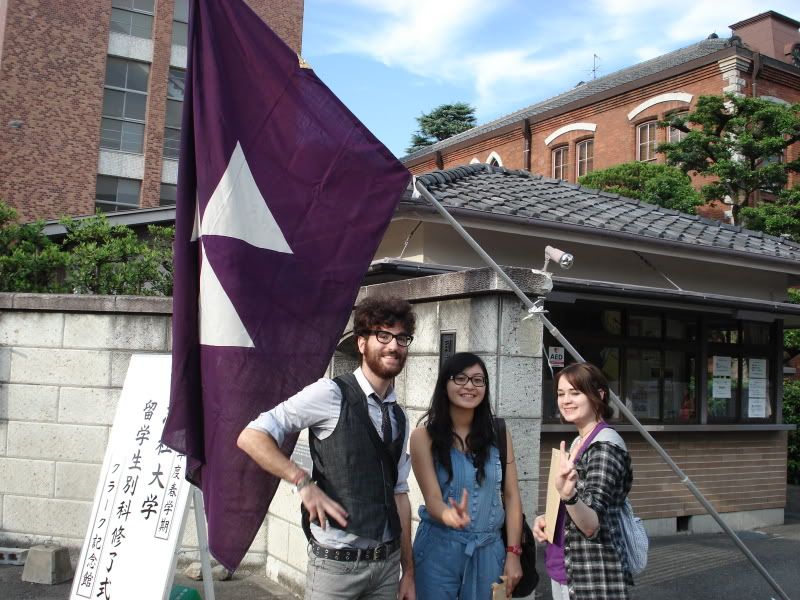 I suppose I'll have a lot of time to get into my impressions of Kyoto. For now I'll just say that I had always thought that Kawabata was right to fear Kyoto's fading. I've always chided those who say Kyoto's a beautiful city. The city once spared the wrath of the atomic bomb because an American General had been there for his honey moon and thought it too beautiful, too precious an example of a nation's culture to atomise it, is by and large not a beautiful city. It is an ugly city. It is a typical Japanese city with many beautiful temples within it quite separate from the concrete that surrounds them. Or so I thought. My University is a beautiful Meiji period red-brick affair that would not be out of place in Cambridge. My area generally is lovely, and thought concrete blocks are ubiquitous, there are dozens of old Japanese wooden buildings, quirky western style buildings from the 1900s, temples, shrines and trees. Pleanty to keep the eyes happy. On top of that I'm right near a street selling cheap fresh vegetables, a 100 yen shop (in Japan such place actually sell really nice stuff!), cafes and restaurants abound. Pleanty to keep the stomach happy. And by and large there seems to be a lot going on in a really nice atmosphere, and all of this 20 minutes from downtown. I've lucked out.
My room's huge too! I had been fairly sensibly fearing living in a 3 mat room in a tower block a 3 hour commute away from the university. It's happened to more than a few foreign students in Japan, and it's how the majority of Japanese people live their lives. My room is 21 sq metres a 15 minute walk away from the campus.
Admittedly last night wasn't so comfortable.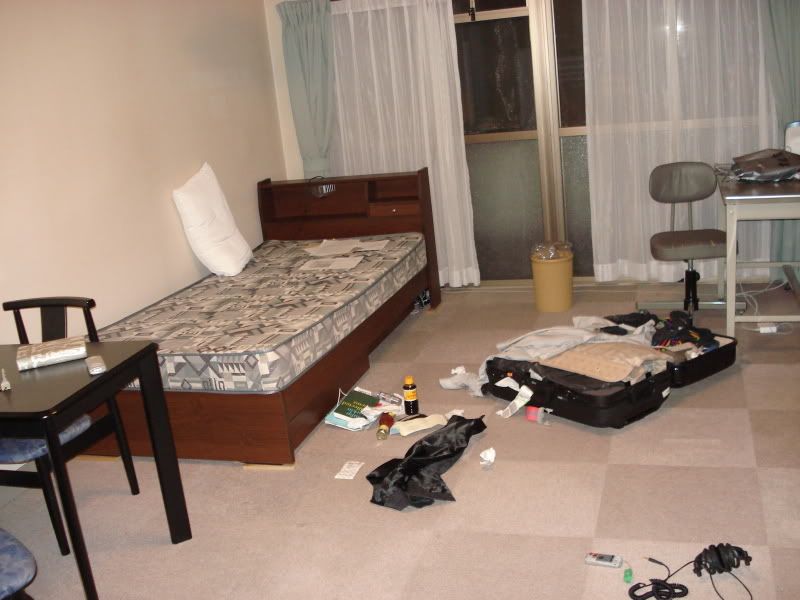 Do you see the bed? That is the state in which I slept on it. I decided I'd get my own bedding rather than the rental one the uni gives you. But it felt nice and studenty sleeping in my clothes with a bath-mat to keep my feet warm.
But my room has been partially pimped.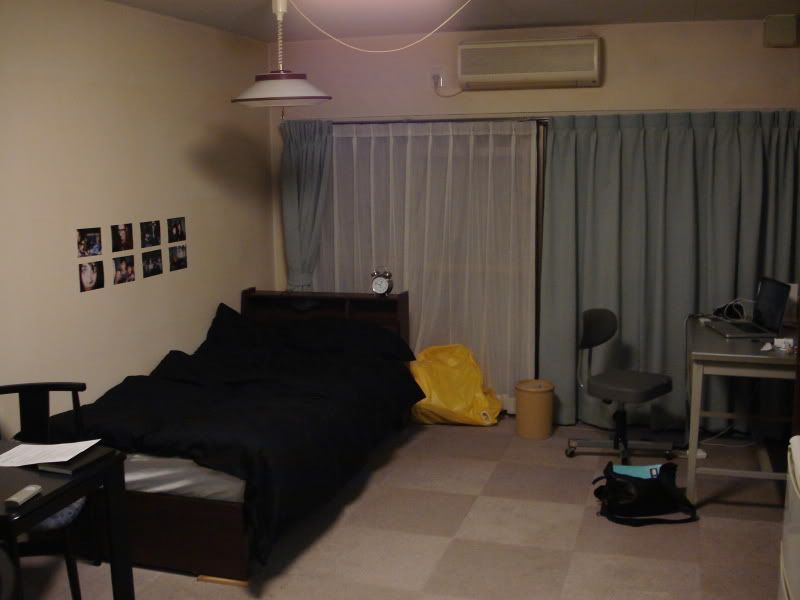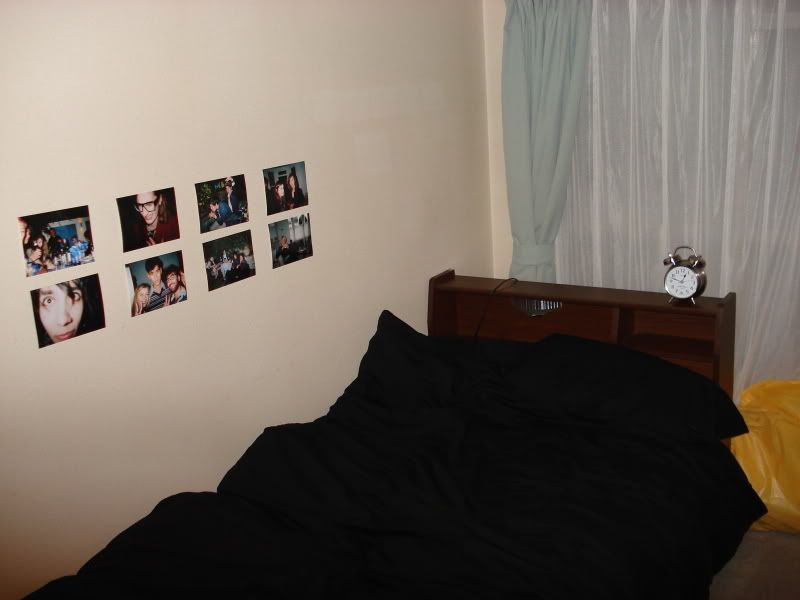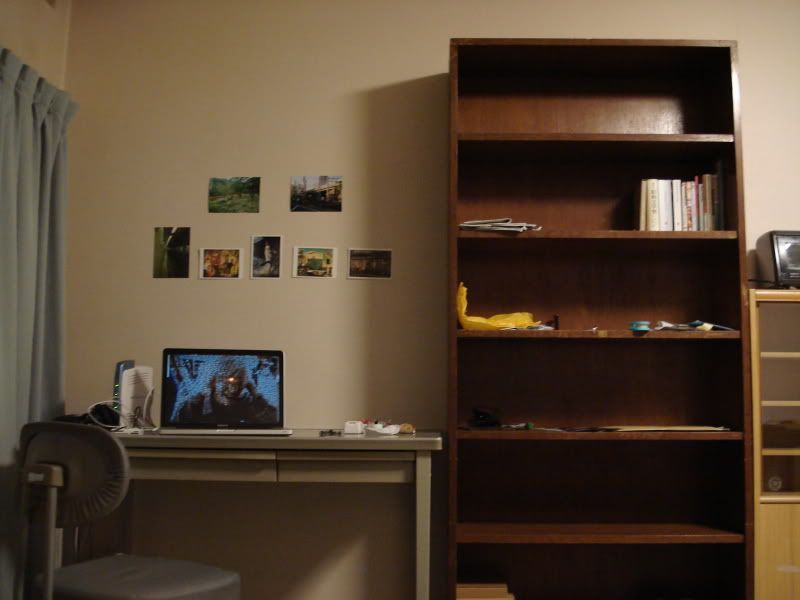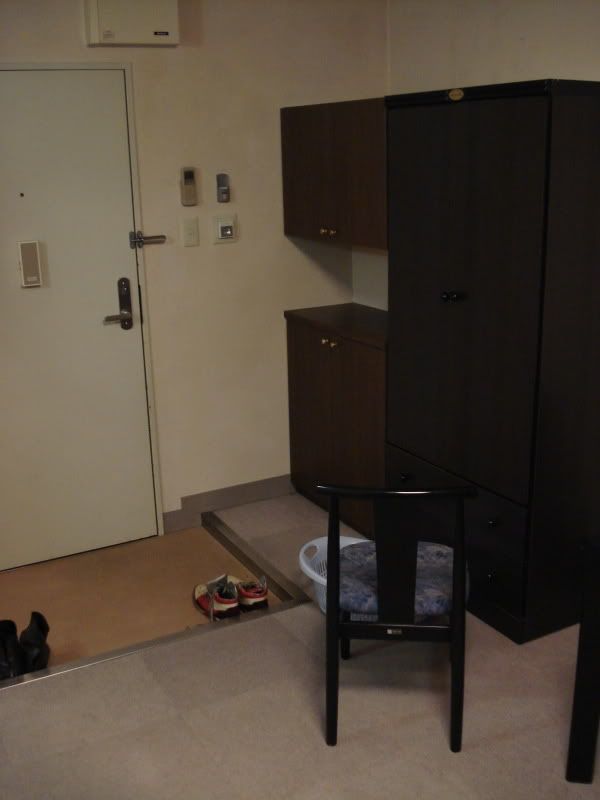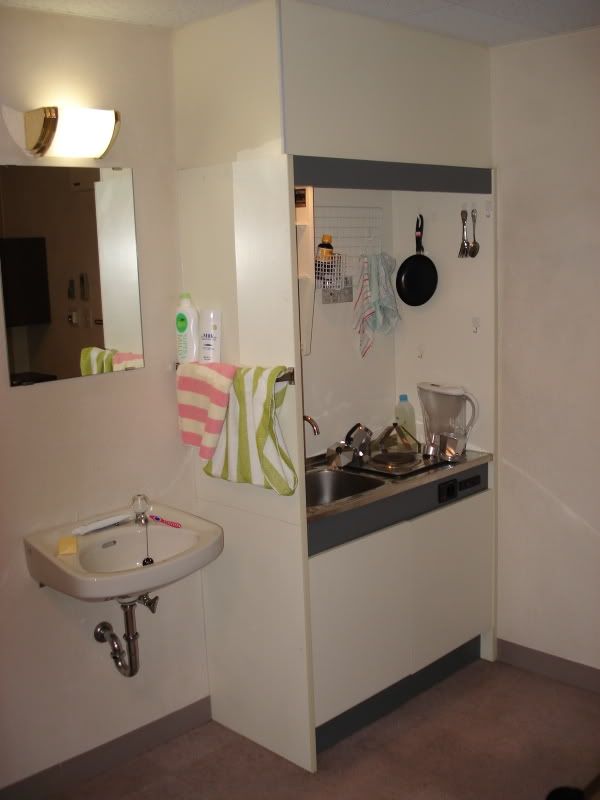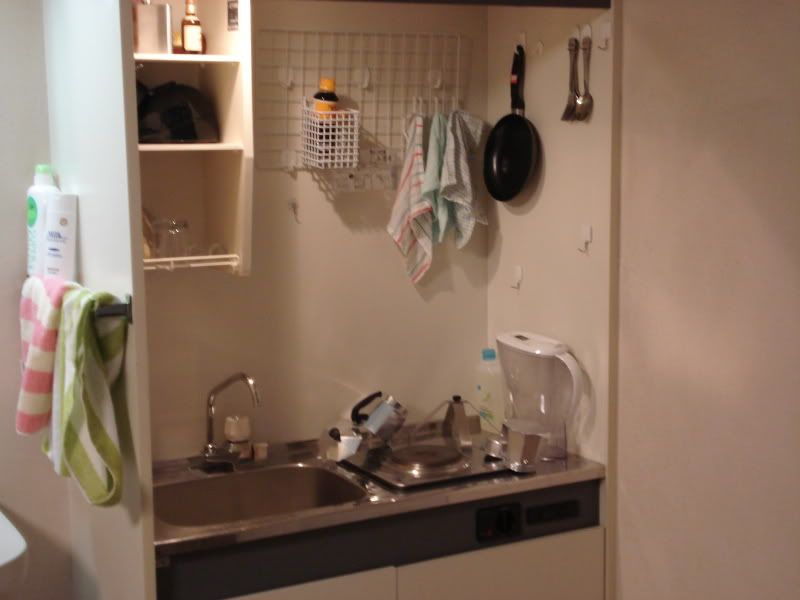 There's still a fair way to go, I'd like so more decorations and a couple of practical bits and bobs, but through a combination of stuff from the box where last year's students left their unwanted cups and washing up liquid etc, the 100 yen shop and a bit of a (practical) splurge at Loft (it's kind of Japan's Ikea, but a bit more interesting and with more panda related what nots) it's all very livable. It's actually bloody nice.
So it's all good if not a bit weird. Their are a lot of factors at play to put me a bit off balance. There's the move from England to Japan. There's the move from Tokyo to Kyoto. There's the transition from holiday to school. That's the transition from sheltered university life to a more independent one. I miss friends. Partly those I got to spend a bit of time with in Tokyo, largely those in England. I'm kind of broke. All of this is totally bearable, I just feel like an octopus with many feet to find.
Ah, it feels good to be up to date. I don't start lessons for quite a while yet, but I've got lots of orientation stuff going on over the next week or so. So I'll keep you up to date on that and my general explorings of the city. Big love, from Kyoto!
xxx