Yesterday I went to the National Museum of Modern Art in Tokyo.
I'm still acquiring a taste for visual art. Not making any of my own, and not really having much experience with of context for it, I find it quite difficult to understand it, or more importantly, emotionally engage with it. But I'm getting there, and I thought a lot of the stuff at the museum was quite special.
The museum organized works into rooms divided by the conventional periodisation of Japanese modern history. The rooms I most enjoyed were those for the Taisho and pre-war Showa periods (the 1910s through the early 30s) - the same time frame as my modernist literary interest. It's work that was very influenced by international trends like surrealism and abstract art. Its all very progressive and individualistic, a creative flurry before the repressive war years. I find it a shame that Japanese art (including literature) is rarely looked at in an international context and indeed, that international studies of art movements too rarely look at Japan. It's the same patronising story that Japanese artists should know their place and not try to "imitate" Western Art.
Here are a few of my favorite pieces that I was allowed to photo, tell me what you think: hopelessly derivative or you know, quite good?
Kishida Ryusei: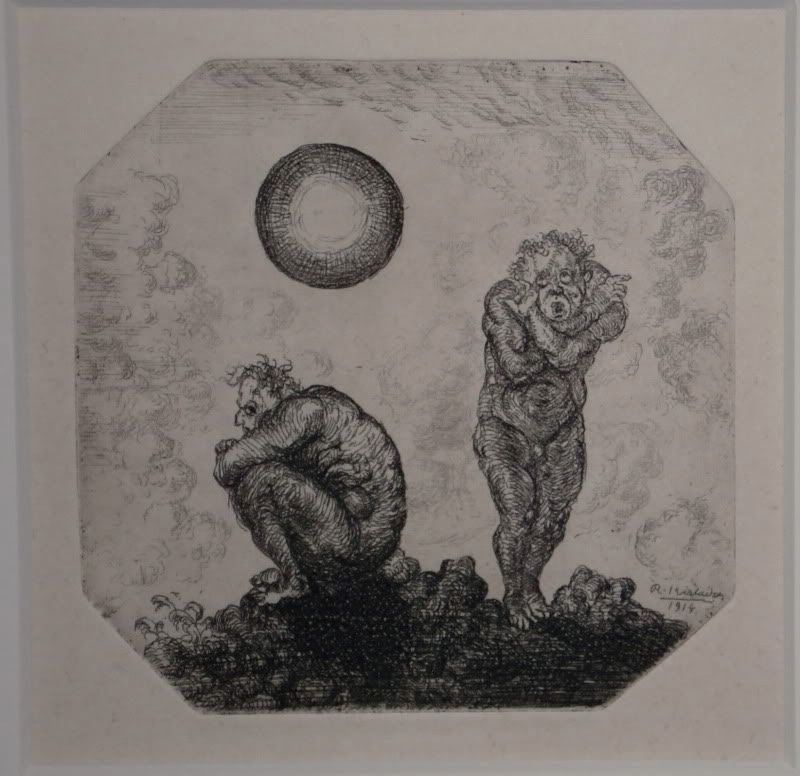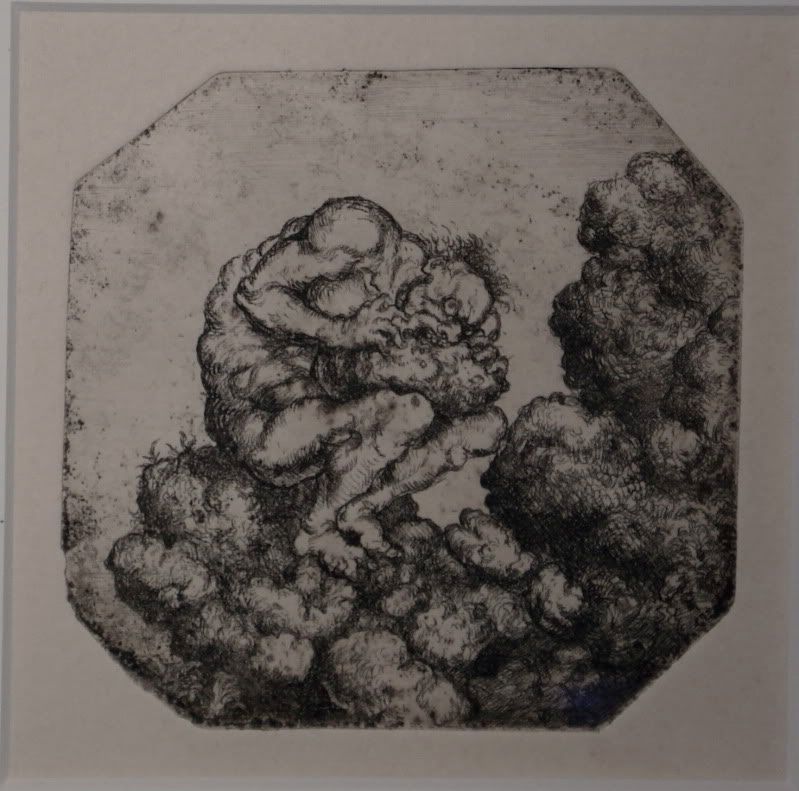 Sea by Koga Harue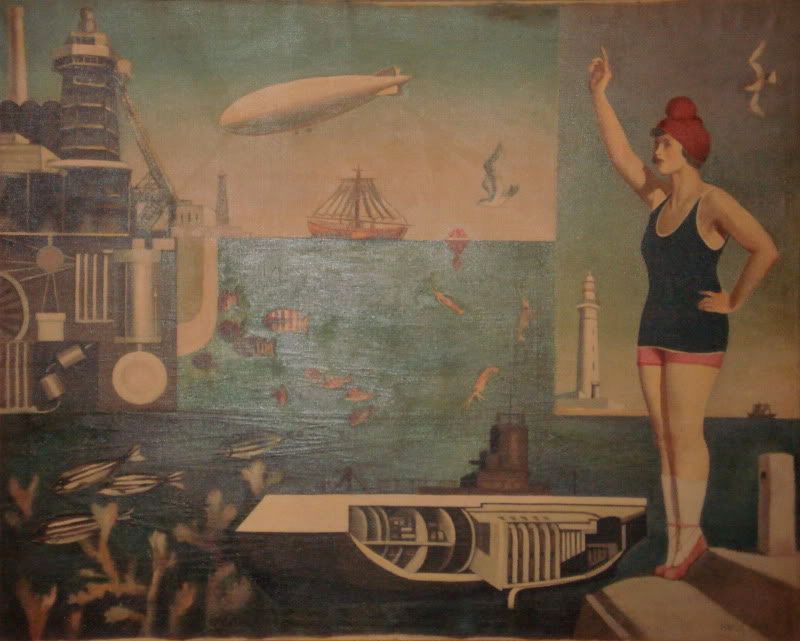 The Moon and Flowers by Koga Harue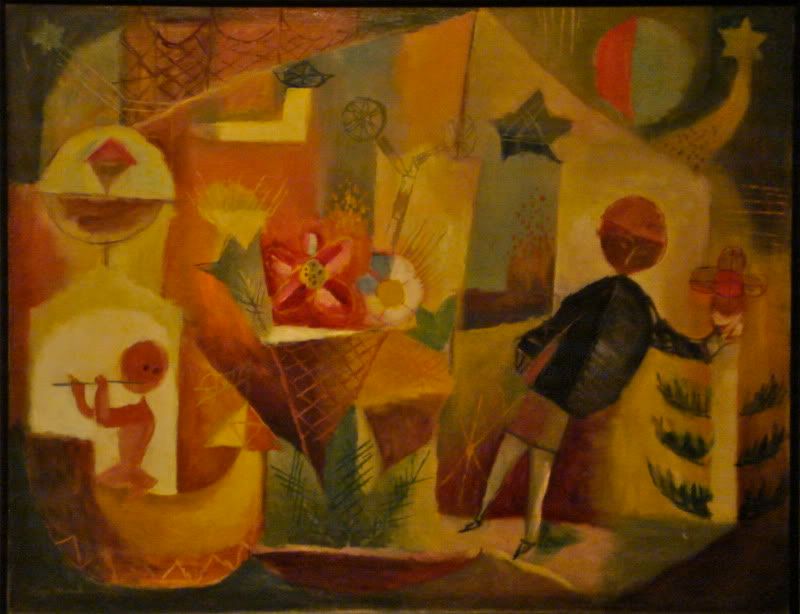 The Quietest Time by Kitawaki Noburo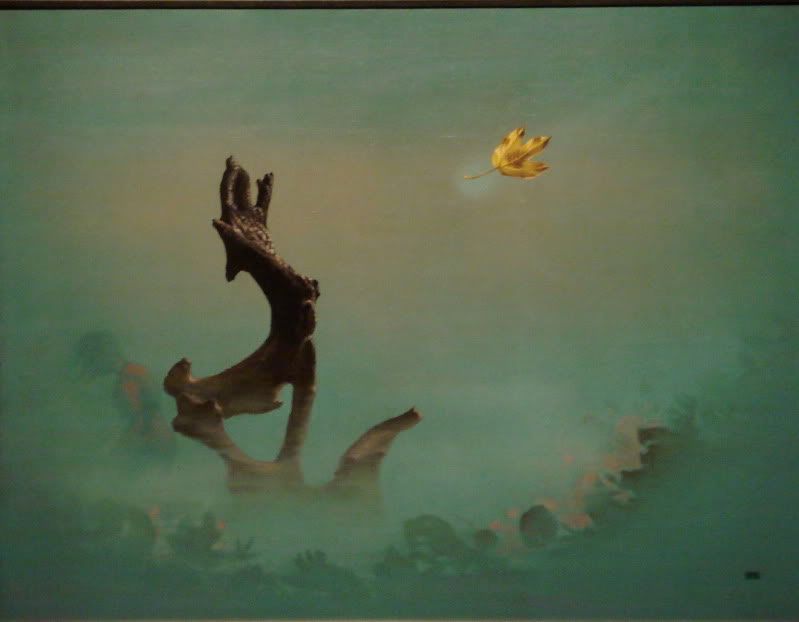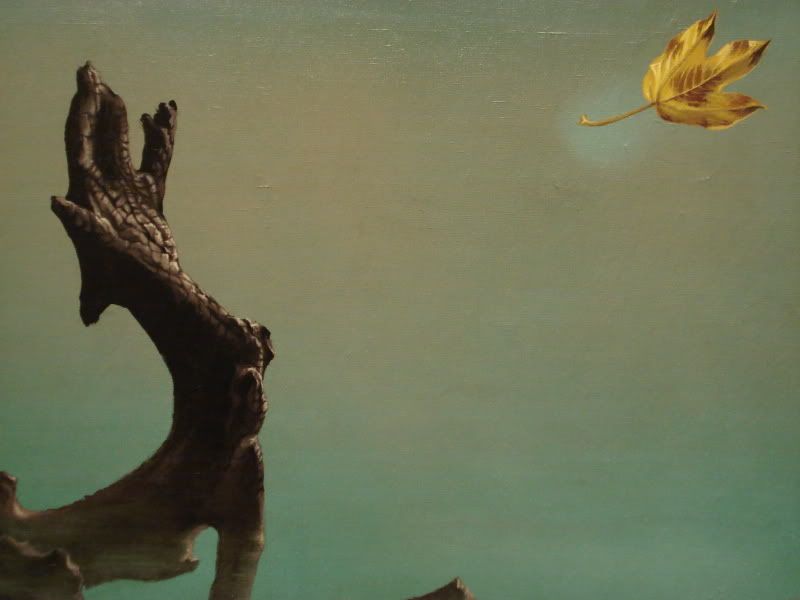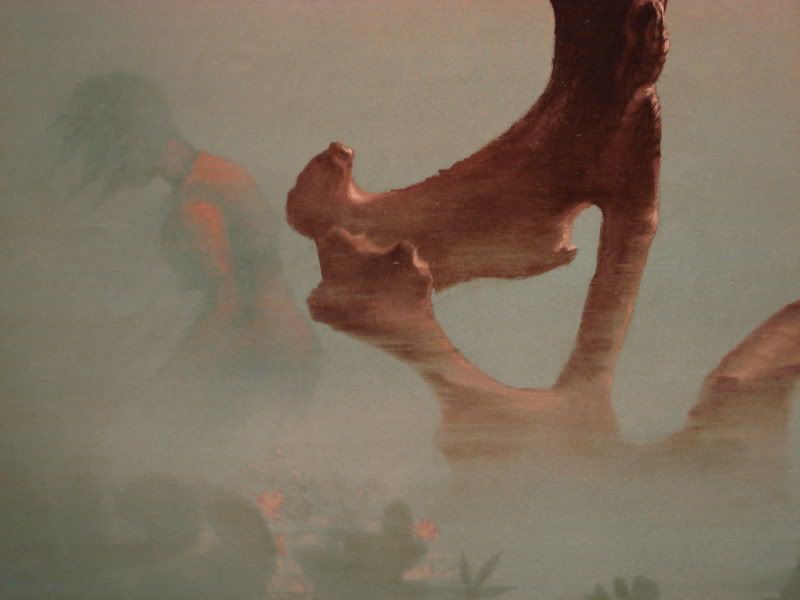 A section from Circus by somebody who's name escapes me~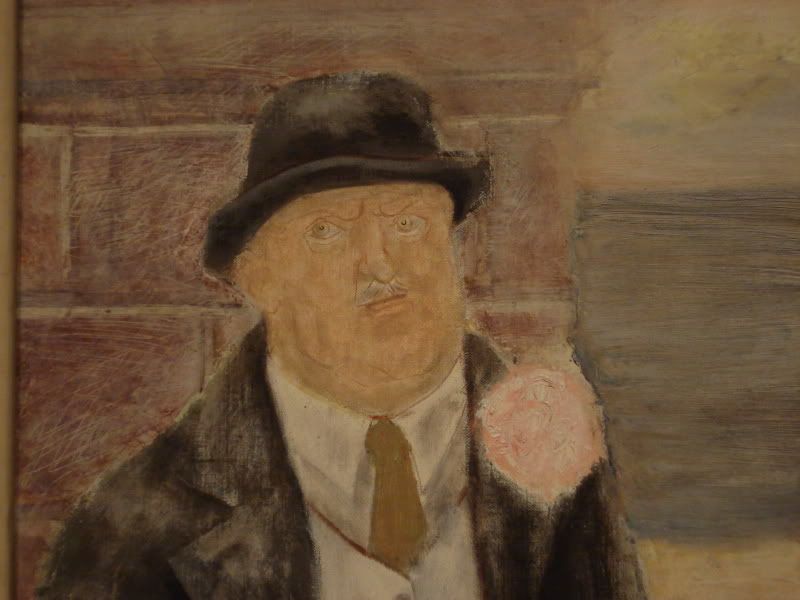 Landscape with an Eye by Nichiro Amitsu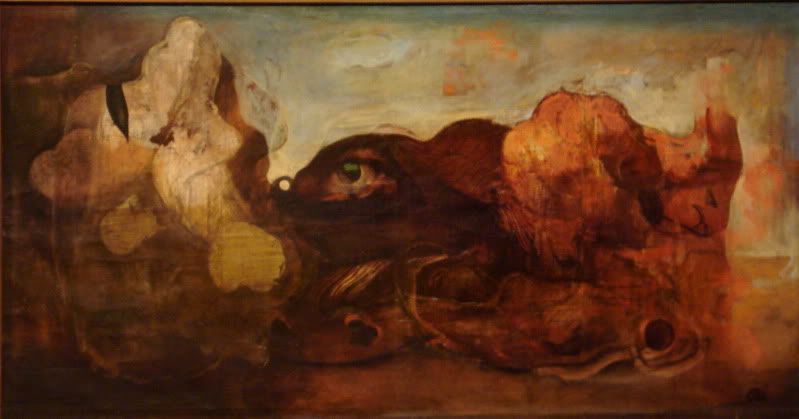 <3 ~