Pictures from my disposable camera: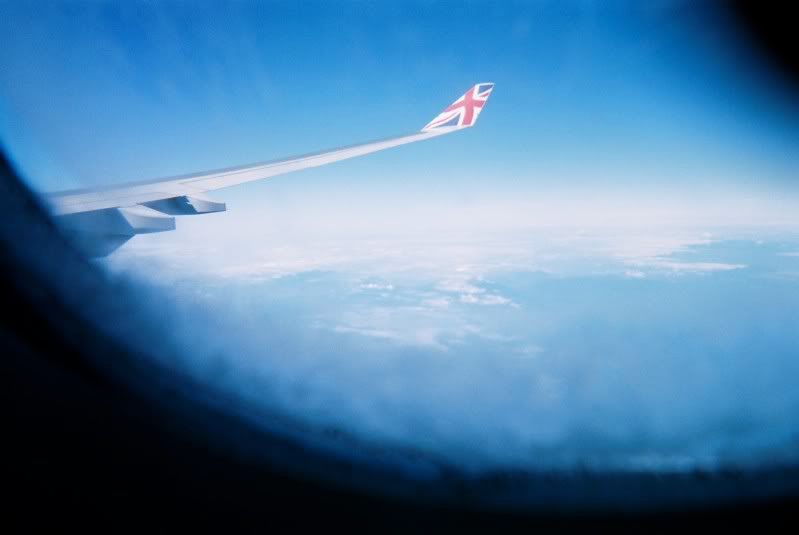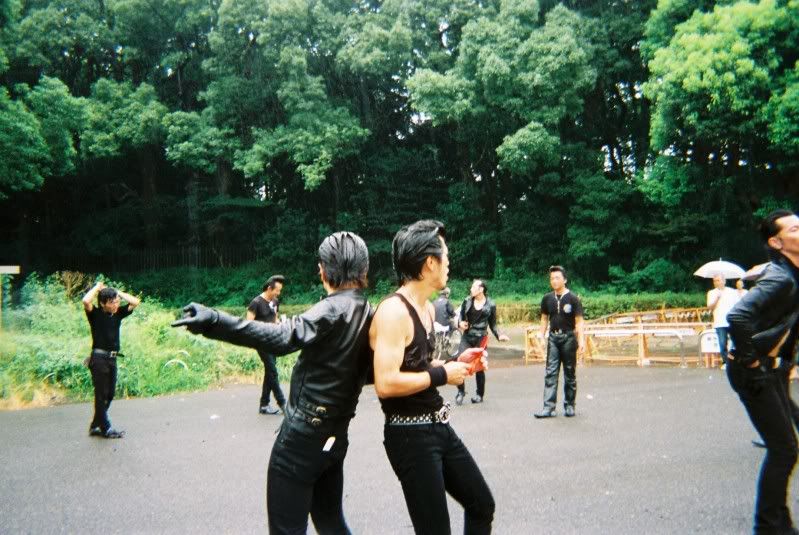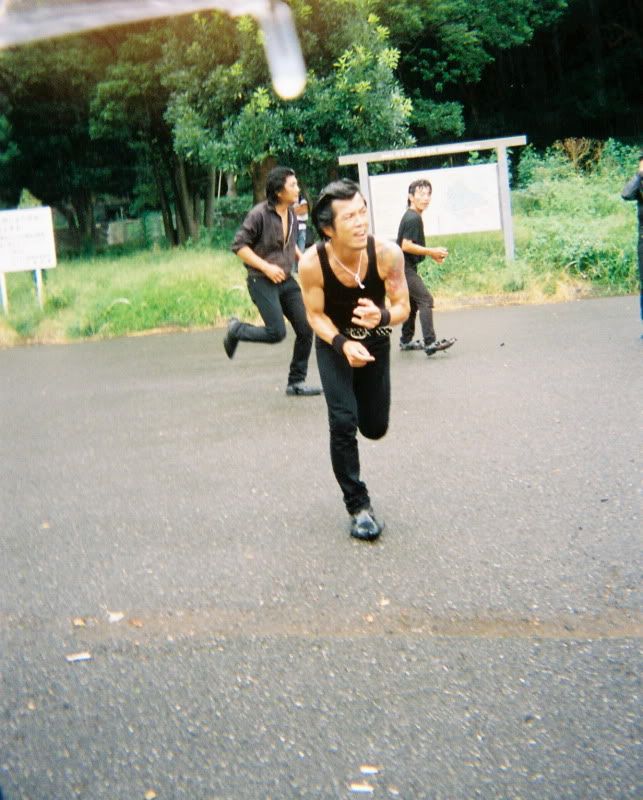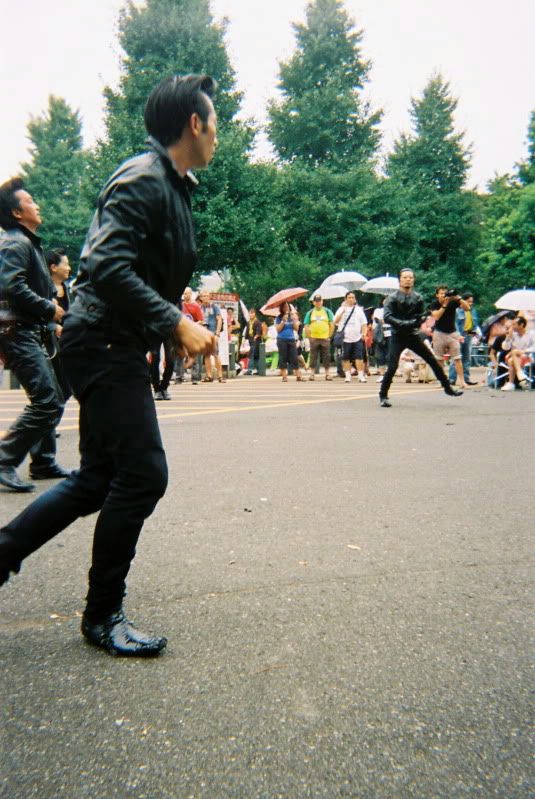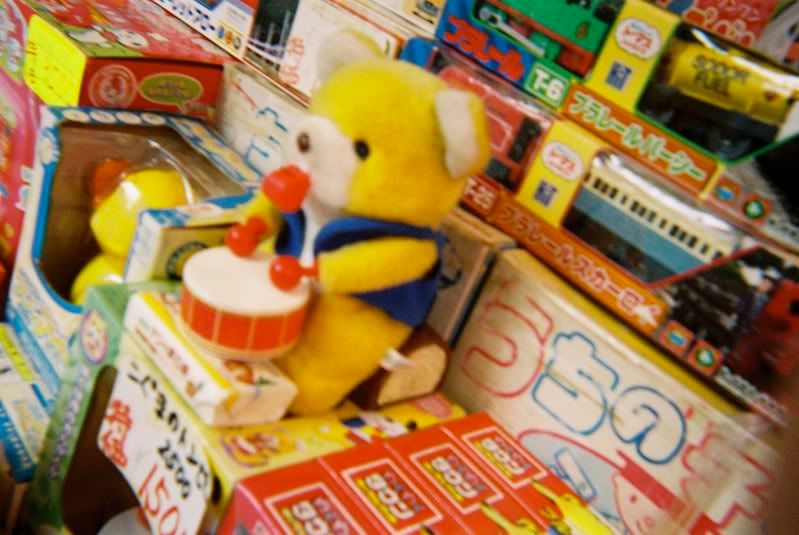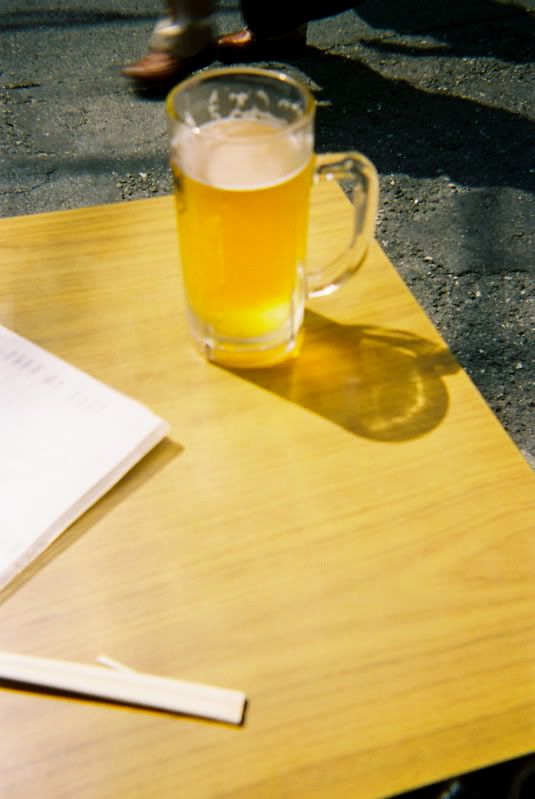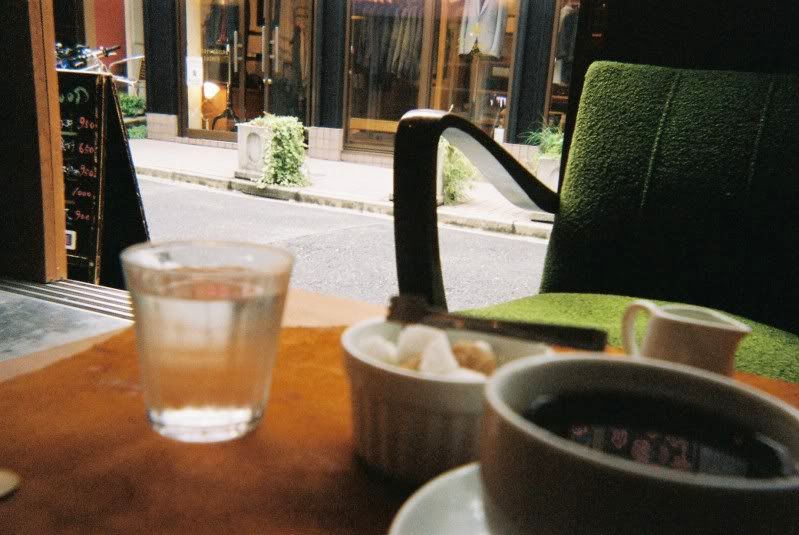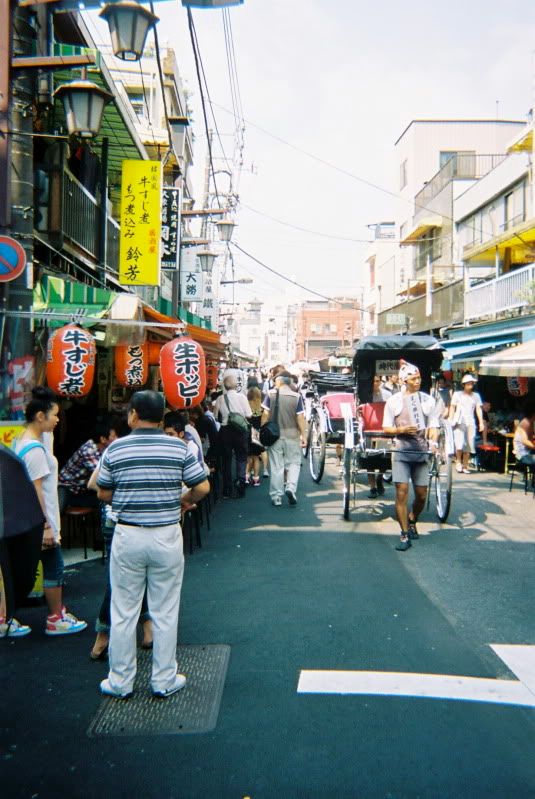 Fruit on sticks.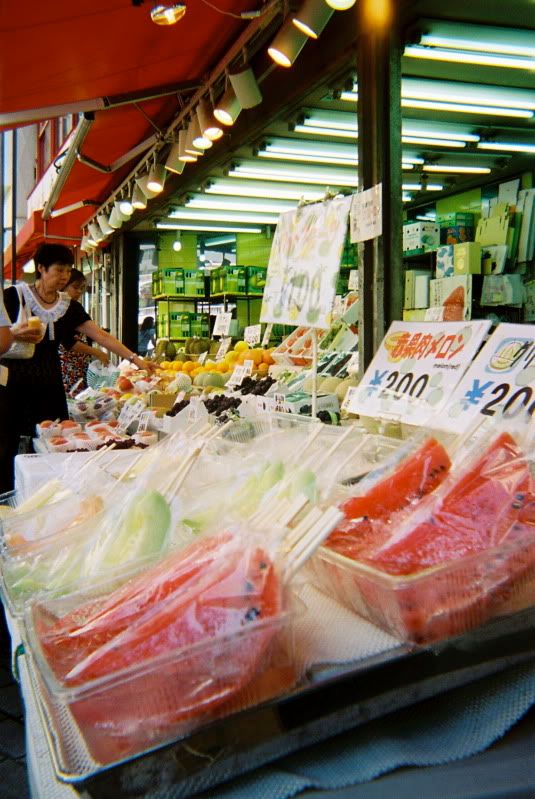 Dog.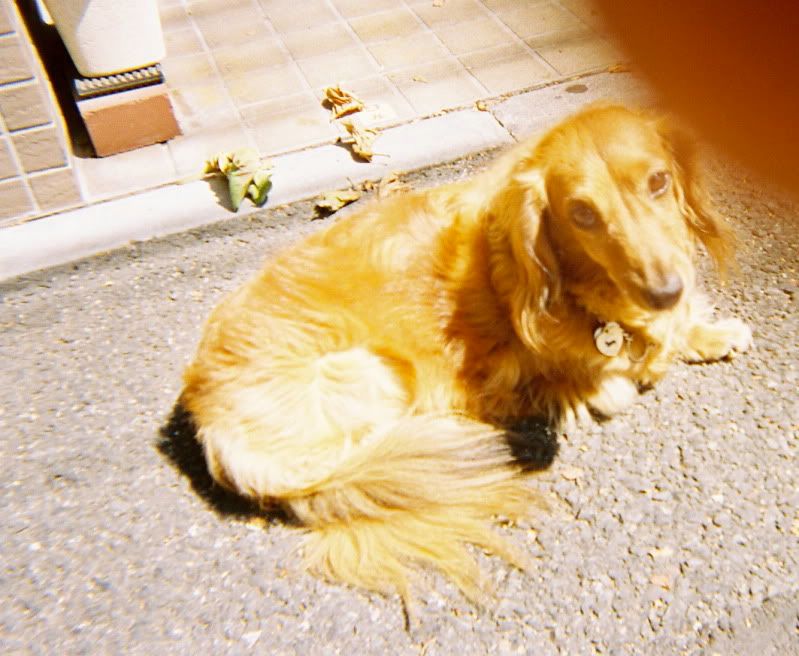 City at night.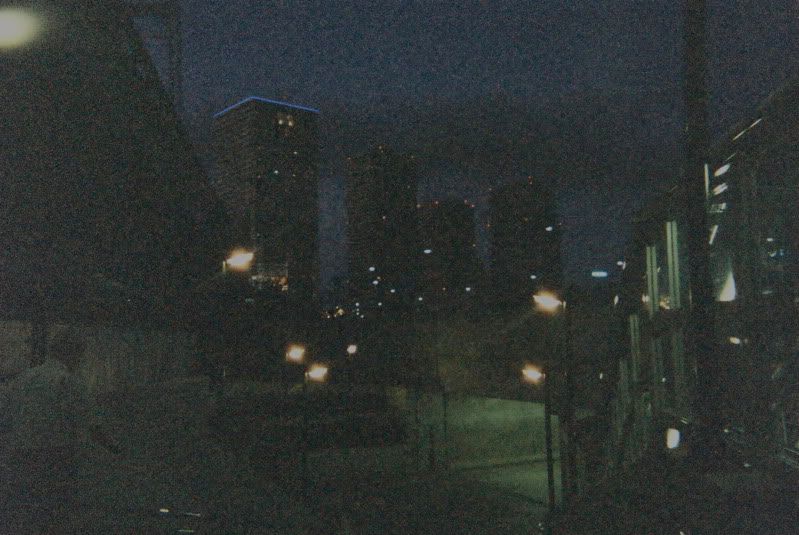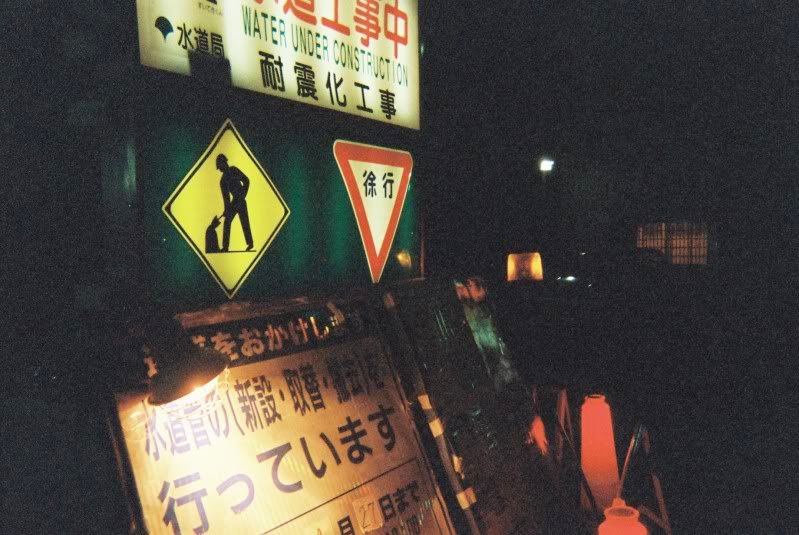 One solution: Revolution!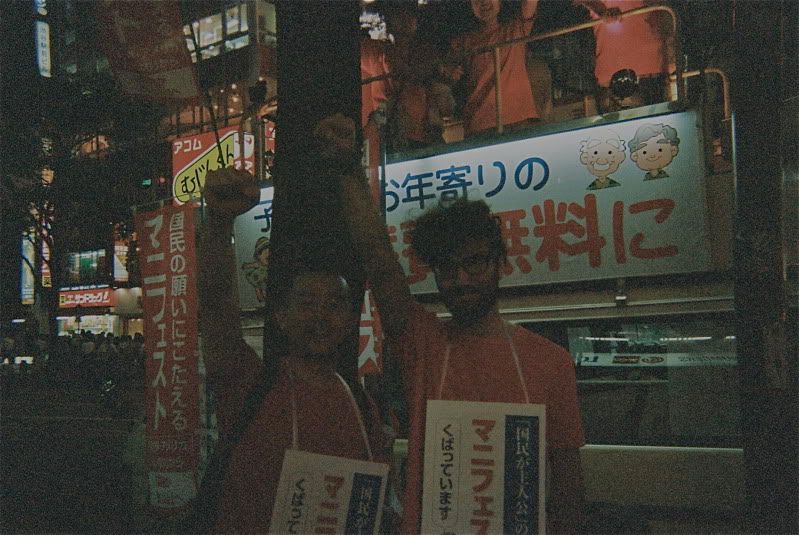 This is me with a Japanese Communist Party armband. I was allowed to keep it.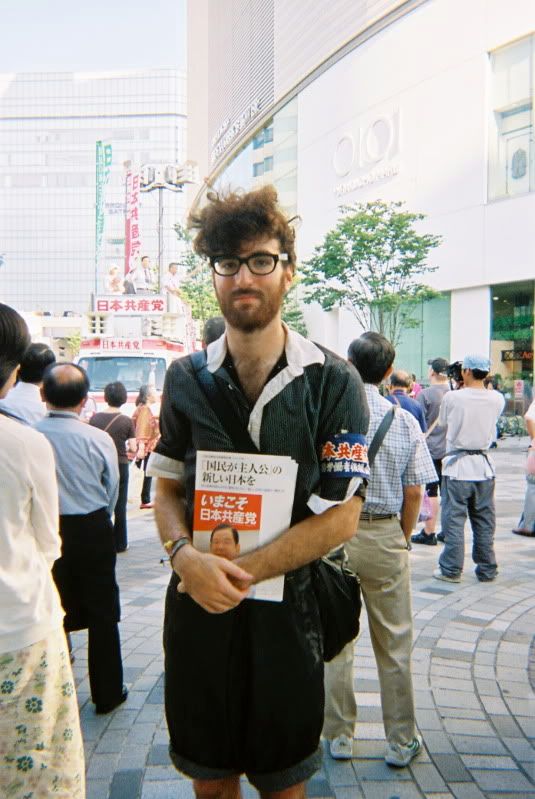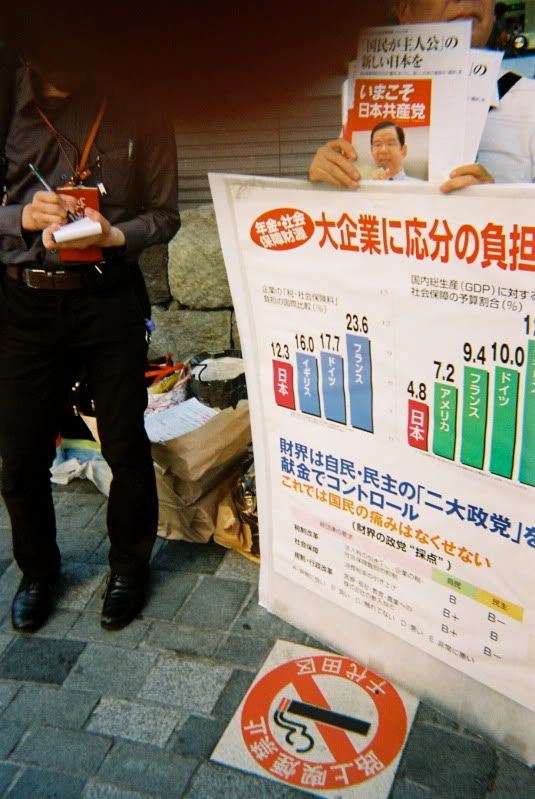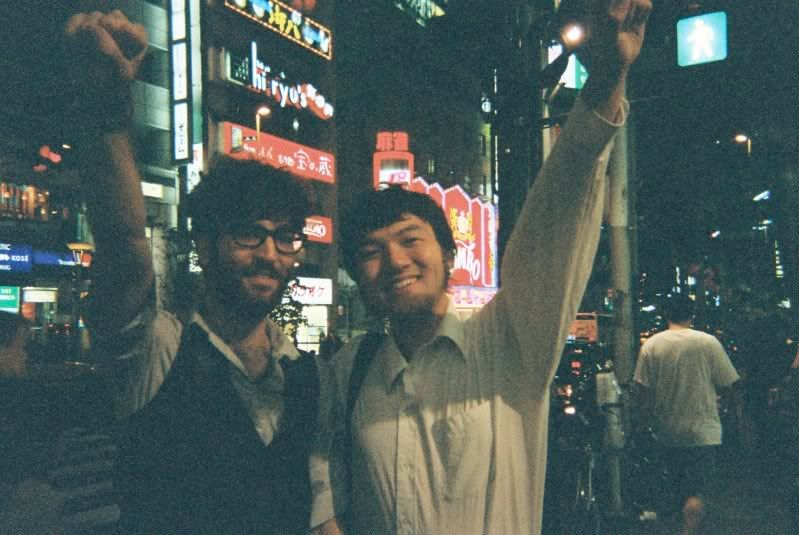 Student Volunteers.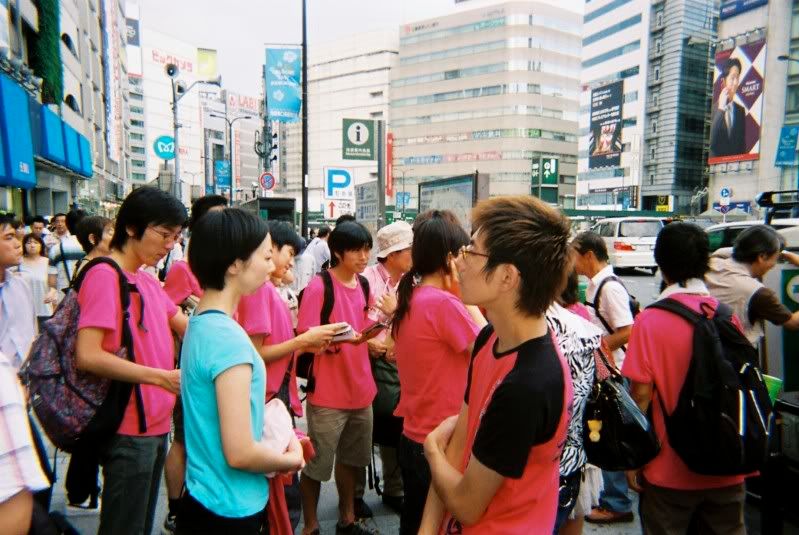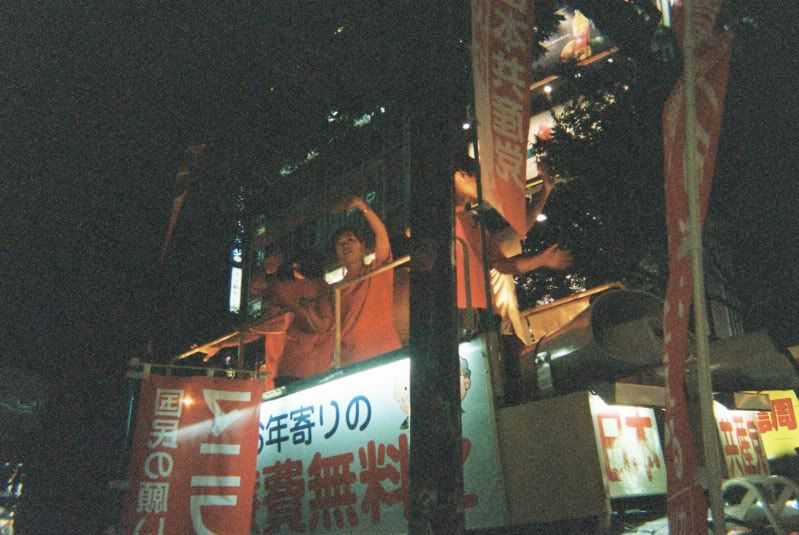 Okay, I may support the JCP, but I have to give respect where respect is due to the best part in the world: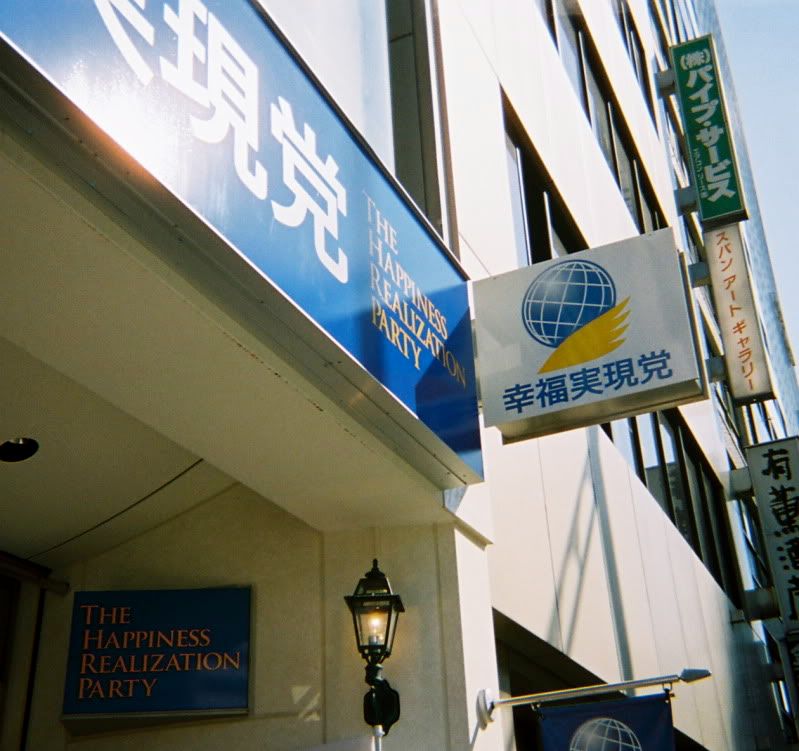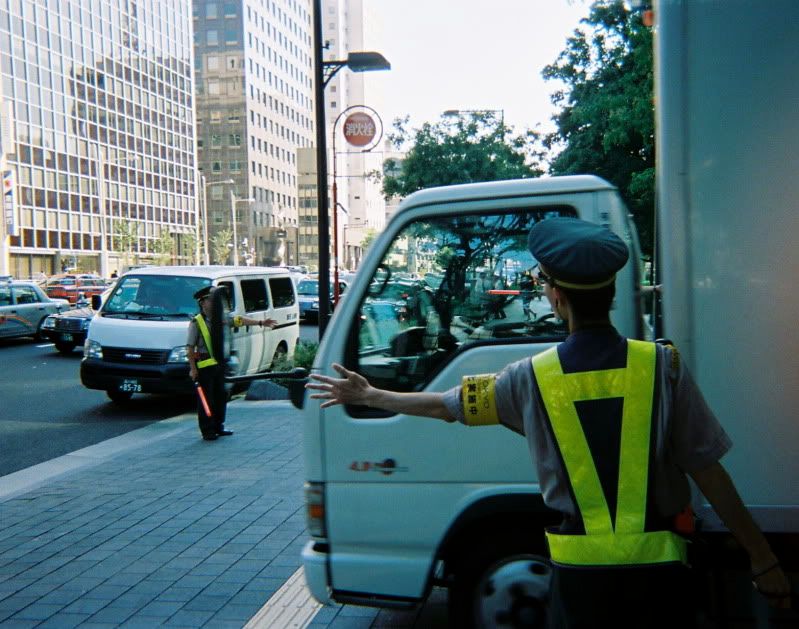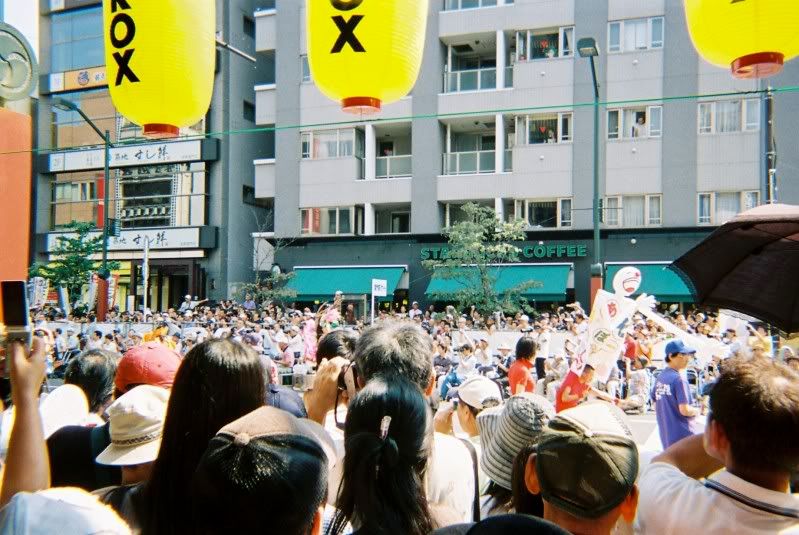 Big 3 litre plastic bottles of whisky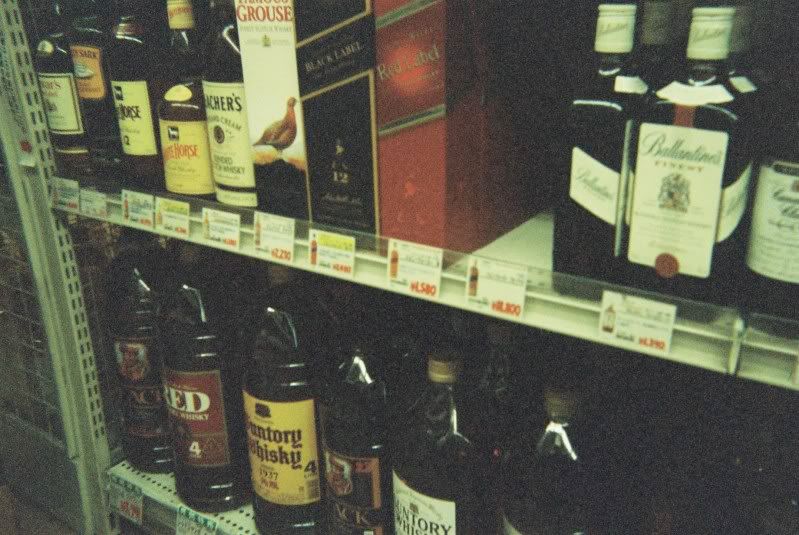 Me being anime: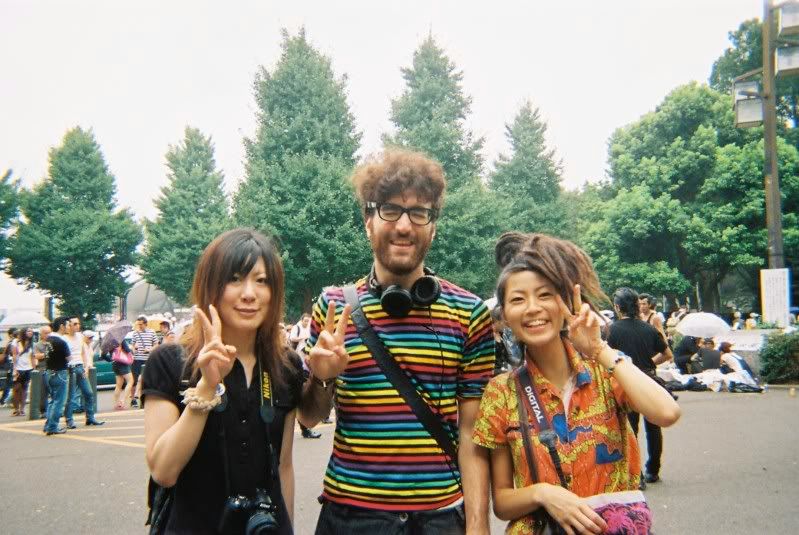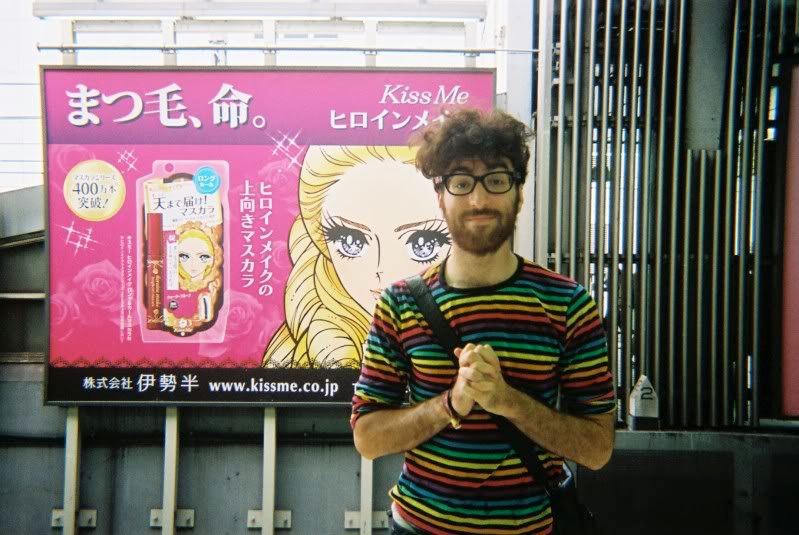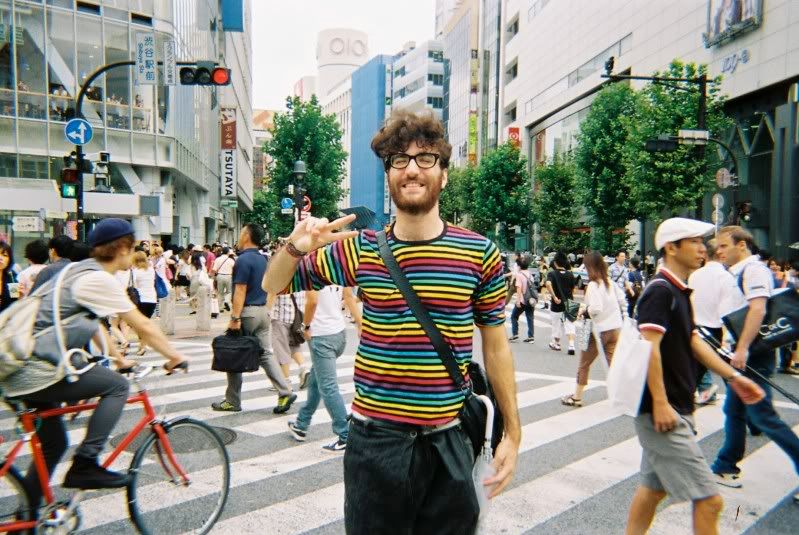 I hope you enjoyed the deluge, good night.
<3